Mission Statement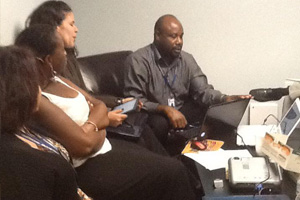 To guide individuals and families by empowering them to identify and resolve their own personal difficulties which will encourage growth.
Vision Statement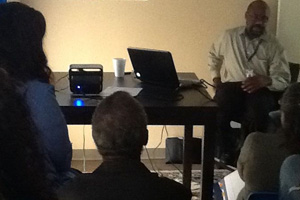 To provide quality clinical care with an atmosphere conducive to each individual or family regardless of age, race, etc.
Model of Care
Identifying Individual Strengths
Personal Empowerment
Creating a safe atmosphere
Encouraging lifelong stability
Values
Creativity

Personal Accountability

Ability to explore new options

Investing in individual strengths
Our Mission
Embridge Counseling Services' goal is to guide individuals/families/couples by empowering them to identify/resolve their own personal difficulties which will encourage growth. ECS' ideal client is someone, a couple and/or a family who is motivated to face his, her or their challenges head on in a safe environment and is/are empowered to identify effective ways to resolve those issues on their own as led by the therapist.
About Emeka Obi Anyiam
Dr. Emeka Obi Anyiam is the Founder/CEO of Embridge Counseling Services, LLC. A man of humble beginnings, he was born in the small town of Nkwerre, located all the way on the other side of the world in Imo State, Nigeria. After high school, he felt called into Christian ministry and would eventually settle into leading his own church. Although professionally fulfilled, lack of opportunity and significant family pressure made the decision to leave the only home he had ever known for a better life in America impossible to ignore.
After landing in New Jersey in 1991, despite speaking very little English, he was soon able to complete the difficult process of becoming an American Citizen and finally realize his long-held dream of getting a formal education, earning a Bachelor's Degree in Sociology from Montclair State University. He knew he didn't want to stop there because he understood that real success would be impossible without a solid education.
He went on to earn a Master's Degree in Marriage and Family Therapy from Liberty University and finally he completed a Doctorate Degree from Colorado Theological Seminary. By this time, in order to be close to family, he made the move from New Jersey to Florida. Still feeling called in the direction of the church, he completed the process of becoming an ordained minister all while continuing to flex his therapy muscles finishing an internship at Our Children First with a future licensure in mind. Still with his heart set on leading his own church someday, a major life event changed Dr. Anyiam's direction back toward the pursuit of a career in therapy. With that, he dedicated himself to completing all the rigorous demands of becoming licensed in his field and went to work for a small company, called Neighbor to Family.
Not long after, he was offered the position of Clinical Director at Circle of Friends Services, Inc. After a few years of honoring his managerial skills, he seized the opportunity to branch out on his own and establish Embridge Counseling Services, LLC. His hope is that one day he will be able to use the drive and determination he has fallen back on so many times before to help his community and show people that they too have the inner power to help themselves if they are willing to work for it.